Welcome to West Midlands Federation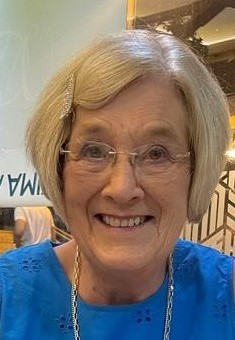 Cathryn Marsh
Federation Chair
Welcome to the West Midlands Federation
Welcome to our Federation, we would be delighted for you to join us. Wherever you live in the County there is a WI near you ready and willing to count you amongst its members.
Would you like to learn a new skill, contribute to your local community, or further your leisure interests?
Would you like to make new friends and widen your social circle with a group of like-minded women?
We're all part of a nationwide organisation of women who aim to inspire and be inspired!
There's an opportunity to meet on a regular basis, take part in activities, listen to speakers, and in normal circumstances go on trips and outings. Nationally we also campaign on current issues and vote for resolutions that affect women and the greater population, including climate change, women's health and wellbeing, wildlife issues, social and community welfare.
Set up as an educational organisation, there's a revival of interest in crafts and cookery, gardening and homemaking, alongside wellbeing activities that may include sessions on dance, from Morris dancing to Bangra, Zumba, walking netball or healthy eating. We also like to promote good mental health and encourage social meetings with tea and cake, quizzes, entertainers, and ways to alleviate loneliness that may even include meeting in the local pub. All of our institutes book a wide range of educational speakers covering all sorts of subjects from flower arranging to poisons in literature, baking cakes to sausage making, wildlife photography, hairdressing, car maintenance and everything in between.
Each of our 41 Institutes has its own individual atmosphere, some are traditional, some are modern, some are even themed or alternative. You're welcome to attend a meeting of more than one institute before choosing one that suits you best. There are morning, afternoon, and evening meetings, and even a Sunday afternoon. Some meet weekly, others monthly. Zoom has been embraced as a way of staying in touch and sometimes used alongside monthly meetings to enable distanced members to join in.
Members are as diverse as our Institutes: young women, mothers, working women, busy professionals, grandmothers and retirees, all with different expectations from their membership. Whatever your interests, there will be a group that fits your outlook.
The Women's Institute is here for you. It is what you make it and everything you want it to be!
A very warm welcome awaits you here in the West Midlands Federation.
Cathryn Marsh
Chair, West Midlands Federation.